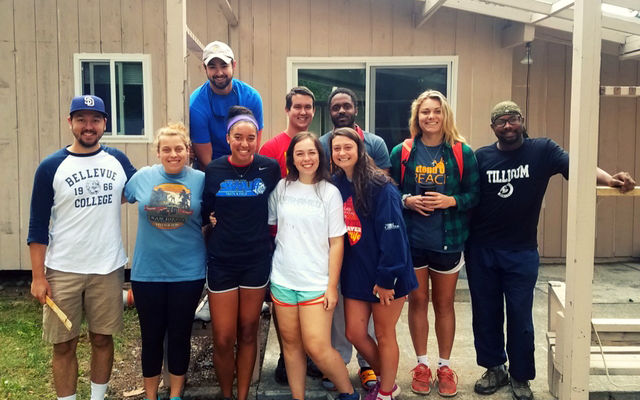 Requests for outdoor home projects due by June 26
Residents needing assistance with outside home maintenance can apply for help from a team of volunteers who will complete one-day improvement projects through the "Day of Sharing and Caring" program.  
Now in its 13th year, Day of Sharing and Caring is a partnership between the City of Bellevue and Jubilee REACH, a Bellevue-based nonprofit. The deadline for submitting a request for assistance is June 26. Residents can request more information and begin the application process by contacting Carol Ross (cross@bellevuewa.gov or 425-452-7917).
A committee representing Jubilee REACH will review applications and select projects. Taking into consideration the challenge presented by the coronavirus pandemic, Day of Sharing and Caring projects will proceed when work is determined to be safe and appropriate for residents and volunteers.
To be considered for this opportunity, residents must own and occupy a home in Bellevue. Home selection is need-based, and residents facing economic or other life challenges are encouraged to apply. 
Past projects of all sizes have included yard clean-up, power washing, fence/gate/shed repair and painting, green debris and junk hauling, wood-round removal and bark spreading.  
Not needing assistance but interested in volunteering? Businesses or nonprofit groups who might like to help a Bellevue resident are encouraged to register online after June 1 at JubileeREACH.org. 
Published on 04/24/2020