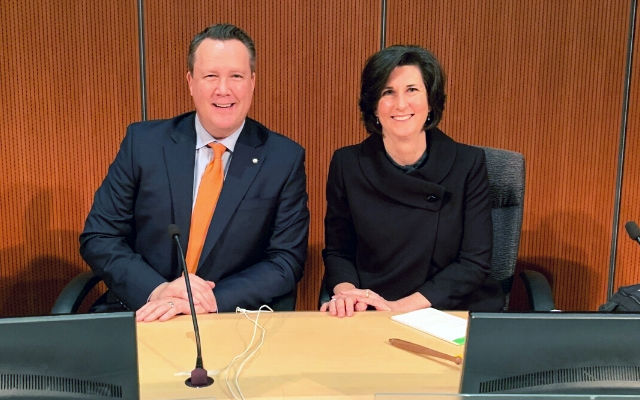 To kick off the first meeting of 2020, the City Council unanimously chose Lynne Robinson as Bellevue's mayor for a two-year term. In a separate vote, Councilmember Jared Nieuwenhuis was elected as deputy mayor. Both will serve two-year terms expiring at the end of 2021. 
First elected to the council in 2014, Robinson served as deputy mayor for the last two years. Previously she held a seat on the Parks & Community Services Board for five years; chairing the body from 2011 to 2013. Robinson holds a doctorate in physical therapy, is a small business owner and has been a resident of Bellevue since 1997.
Nieuwenhuis was elected to the council for a four-year term beginning in 2018. Before joining the council, he also was a member of the Park Board. He manages marketing and communications for a Bellevue-based educational software company. An immigrant and son of Dutch-Canadian parents, he lives with his wife and daughter in the Lake Hills neighborhood. 
The mayor presides over council meetings and study sessions, helps set the meeting agenda, represents the city at public events, and acts as the primary spokesperson for the council.
Bellevue operates under a council-manager form of government, with the council hiring a city manager to oversee all city operations. The council is made up of seven members who are elected at large and serve staggered four-year terms. The councilmembers, in turn, select a mayor and deputy mayor from among themselves.
Published on 01/07/2020