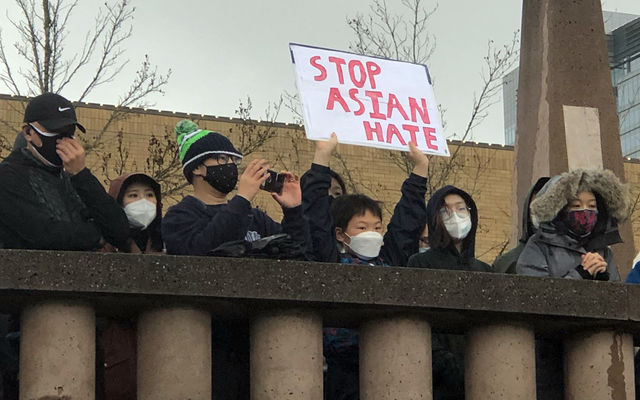 On the latest episode of Lake to Lake, the Bellevue community's efforts to support Asian-American and Pacific Islander residents are featured. City leaders and staff participated in rallies downtown, including one that drew close to 1,000 people at Downtown Park on March 27. More actions by the city to engage the community in joining together to say "Hate Has no Home in Bellevue" are available here. Also covered in this episode of Lake to lake are:
Bellevue's newest food trucks
new assistant police chief Wendell Shirley 
"tree ambassadors" helping to preserve and enhance our tree canopy 
beautiful images of spring
Lake to Lake is produced by Bellevue Television, and is available on cable channel 21 and on the Bellevue YouTube channel. For more information, email btv@bellevuewa.gov.
Published on 03/31/2021