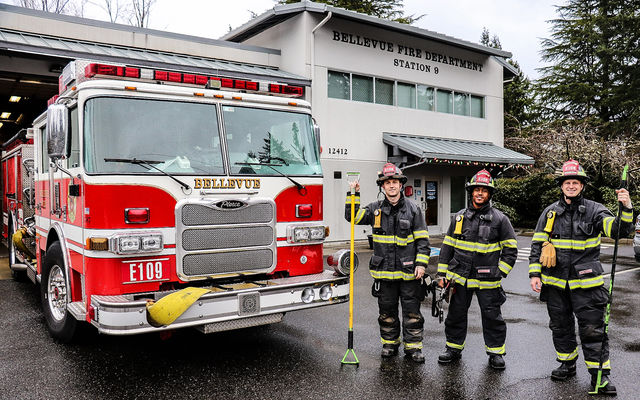 New facility will reduce critical response times 
The city is building a new fire station to better serve residents in the Northwest Bellevue, BelRed and downtown areas. Residents can learn about the project and give feedback at an open house at City Hall on Thursday, Jan. 23, 5:30-7:30 p.m.
Fire Station 10, set to begin construction in 2021 on the 1200 block of 112th Avenue Northeast, will help the city close a growing gap in service by improving response times for fire and medical emergencies.
In November 2016, 57 percent of residents voted for a fire facilities levy that funded construction of a new fire station, realignment and upgrades of the existing stations and acquisition of logistics center warehouse space.
Residents can learn more about Fire Station 10's construction – including the process, timeline and goals – at the open house on the first-floor concourse at City Hall. Attendees can view visual displays and speak with staff and consultants. 
Starting at 6:30, Fire Chief Jay Hagen will give a presentation, followed by a question-and-answer session with subject matter experts. 
Attendees will learn about the site, including environmental, traffic and transportation considerations. Residents are invited to comment on wetland restoration, sustainability and other issues.
More information is available at Fire Station 10, email FireStation10@bellevuewa.gov or contact project manager Marina Stefanovic (425-452-4486).
 
Published on 01/21/2020