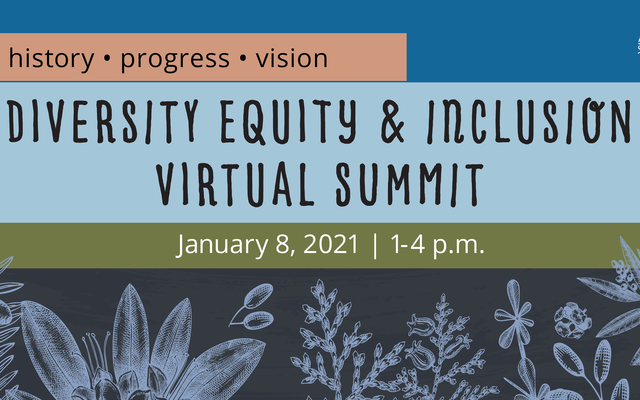 Español     中文     한국어     Pусский    Tiếng Việt
In acknowledgement of six years of work through the city's Diversity Advantage Initiative, the City of Bellevue presents the Diversity, Equity & Inclusion Summit, Friday, Jan. 8, 1-4 p.m. New sessions have been added due to overwhelming demand.  
To register and see more details on the virtual summit sessions, visit the city's Diversity, Equity & Inclusion Summit web page. There is no cost to attend this event.
The summit aims to create a virtual space for participants to come together to reflect, have dialogue and take collective action toward creating a more equitable community for all. The summit will explore the history, progress and vision of the city's diversity, equity and inclusion work, and the work of others in our communities to promote equity.
During the summit, the city will share lessons learned and explore the important work that remains. As part of this collective work, the summit will include three breakout sessions to learn, share and re-envision together a more equitable future for all. Peers and partners in government, nonprofits, education and business are invited to join in the discussion on topics of racial equity, accountability and skills building for driving a more inclusive and equitable culture in the community. 
For alternate formats, interpreters, or reasonable accommodation requests please phone at least 48 hours in advance 425-452-7881 (voice) or email diversity@bellevuewa.gov. For complaints regarding accommodations, contact City of Bellevue ADA/Title VI Administrator at 425-452-6168 (voice). If you are deaf or hard of hearing dial 711.
 
Published on 12/28/2020