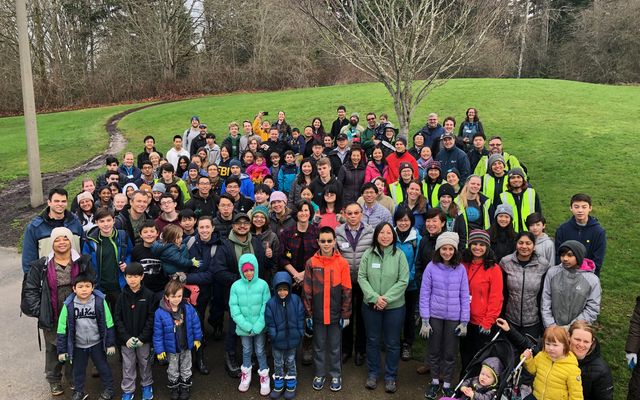 The community is invited to participate in a forest restoration project at Wilburton Hill Park on Martin Luther King Jr. Day (Monday, Jan. 16, 10 a.m.-1 p.m.). Learn more and preregister with the project cosponsor EarthCorps. 
Bellevue's estimated 1.4 million trees provide health and economic benefits, increase property values and traffic safety, reduce crime, limit stormwater runoff and improve water quality.
Up to 100 volunteers will remove invasive plants such as English Ivy and plant native trees, shrubs and ground cover in the understory. The number of volunteers will be limited.
The City of Bellevue and EarthCorps will provide gloves and tools. Wilburton Hill Park is located at 12400 Main St.