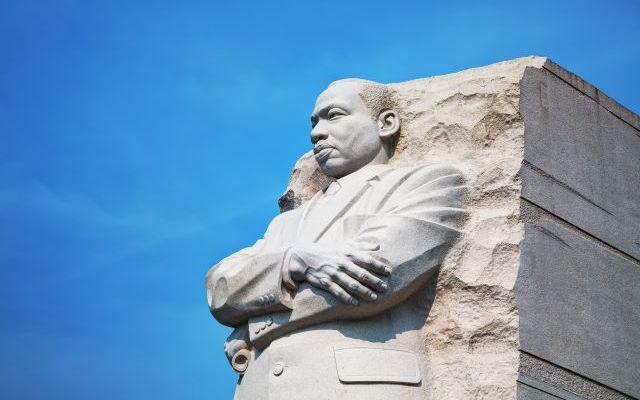 Events include a youth author keynote, tree planting and health fair
Each January the City of Bellevue honors the legacy of civil rights leader Dr. Martin Luther King Jr., through a series of special events including a keynote talk, tree planting and health fair. 
Azure Savage, author of the book "You Failed Us: Students of Color Talk Seattle Schools," will deliver this year's annual Dr. Martin Luther King Jr. Keynote on Thursday, Jan. 16, 12:30-2 p.m. at City Hall, 450 110th Avenue Northeast.
Savage is a black, transgender student who shares his own story and the experiences of other youth of color to illustrate the ways race can impact educational experiences, identity and mental health. The book takes a critical look at racial inequities in the education system, exploring areas of opportunity to improve practices, support and outcomes for youth of color. The public is invited to this event. Please register.   
The second annual MLK Day of Service Tree Planting will take place on Monday, Jan. 20, 10 a.m.-2 p.m., at Wilburton Hill Community Park. Gloves, tools, hot drinks, water and snacks will be provided. Limited space is available. Please sign up at EarthCorps.org.
Finally, the Dr. Martin Luther King Jr. Celebration and Health Fair will be held on Monday, Jan. 20, 11 a.m.-3 p.m. This year's event will be hosted in South Bellevue at the Marketplace@Factoria, Factoria Square Mall Southeast. The community celebration and health fair is cohosted with Delta Sigma Theta Sorority, and features live entertainment plus more than 20 health-related resources including a Bloodworks Northwest donation vehicle and cancer prevention services.  
For more event information, please contact Yuriana Garcia Tellez, diversity, inclusion and outreach administrator, at 425-452-7886 or diversity@bellevuewa.gov.
Accessibility accommodation is available upon request. Please call 425-452-7886 at least 48 hours in advance. If you are deaf or hard of hearing, dial 711. Assisted listening devices are also available upon request.
Published on 01/03/2020