Published February 8 2021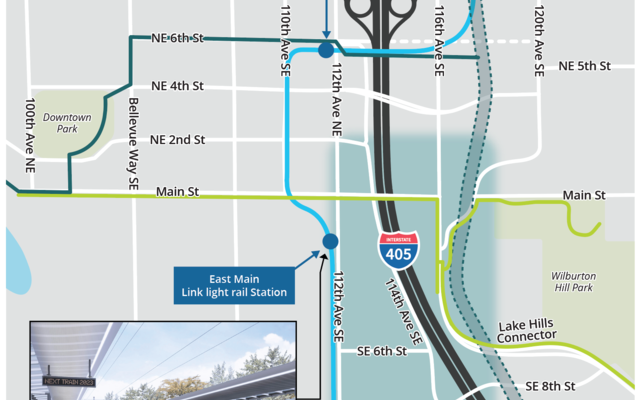 In a second opportunity for public input, the city is hosting a virtual open house for the South Downtown I-405 Access Study. Public feedback is wanted on analysis conducted on five interchange alternatives authorized by the City Council last fall. 
The study, launched last spring by the city, in partnership with the state Department of Transportation (WSDOT), has evaluated concepts for a new interchange that would improve vehicle access to and from Interstate 405 in the south downtown area of Bellevue. To learn about the analysis and give comment, go to EngagingBellevue.com/i405accessstudyfindings through Feb. 19. The alternatives are:
Lake Hills Connector southbound on-ramp;
Southeast Sixth Street extension with a southbound on-ramp;
Southeast Sixth Street extension with express toll lane access to and from the south;
Northeast Second Street extension to the Wilburton area; and
No new interchange.
"This has been an extensive study involving technical analysis of potential impacts, traffic modeling and consistency with transportation and land use policies," notes Transportation Director Andrew Singelakis. "Stakeholder and community input, along with the analysis, will be shared with the City Council in April as it considers a preferred alternative." 
Proposed development along 114th Avenue Southeast, near the East Main light rail station and within the Wilburton area, has created a pressing need to identify an interchange option. Selecting a preferred option will enable the city to communicate to property owners and developers about right-of-way needs and site access options. It will also position WSDOT to receive support for final design, environmental review and construction work as the legislature develops a new statewide transportation funding package.
The need for a new interchange in the south Downtown area was identified in a WSDOT I-405 Master Plan nearly 20 years ago. Background information about the study can be found at South Downtown I-405 Access Study.