Published November 25 2020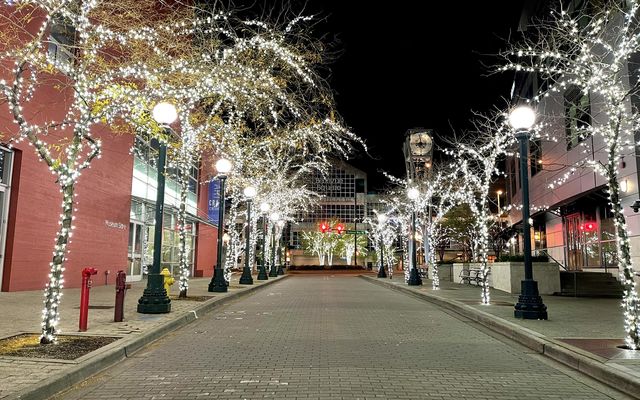 Toy drive goes online too
Bellevue will celebrate the holiday season differently this year due to COVID-19. For the first time in 24 years, the Bellevue Magic Season activities will not be held, though holiday lights and music will still bring cheer to Bellevue Way.  
The city is still sponsoring a children's holiday gift card drive through Dec. 7 for Bellevue families, with Bellevue Parks & Community Services and the Bellevue Firefighters Community Support Foundation collecting online donations at BFCSF.org/toy-drive-donate, as well as $25 gift cards (Target, Walmart or Fred Meyer) dropped off curbside at the Lake Hills and downtown Bellevue libraries Tuesdays and Wednesdays, 1-7:30 p.m., or Thursdays, Fridays or Saturdays, 10 a.m.-4:30 p.m.
A grocery gift card drive is also taking place in partnership with Aldersgate Church. Online donations are encouraged, and may be made at Aldersgate-Church.org/giftcarddrive. You can also send $25 gift cards for Target, Walmart and Fred Meyer to Aldersgate Church Attn: Gift Card Drive, 14230 SE Newport Way, Bellevue, WA 98006, or drop them off at the church (please email cfm@aldersgate-church.org to schedule.
While there will be no nightly parades (or accompanying street closures) this year, with the Bellevue Collection scaling back Snowflake Lane, people can still enjoy lights, holiday music and occasional artificial snow when they walk or drive on Bellevue Way between Northeast Fourth and Eighth streets. 
After Thanksgiving, the Bellevue Downtown Association, in partnership with Symetra, will deck the halls of Downtown Park as part of their Season of Cheer, featuring programmable lights that will change color for different themed days throughout the holiday season. The Old Bellevue shopping district along Main Street will also be illuminated by classic holiday bulbs this season. 
Activity organizers request that people follow public health guidelines by wearing face coverings and observing physical distancing while enjoying the festivities.
Other Magic Season events that will be missed this year include Garden d'Lights, the Bellevue Downtown Ice Rink, the Christmas Ships festival, Hilltop Holiday Craft Show and holiday performances at Meydenbauer Center Theatre. 
With the rate of COVID-19 infections and hospitalizations surging, new restrictions were announced recently. More information is available on the city's COVID-19 updates web page.