Published November 13 2017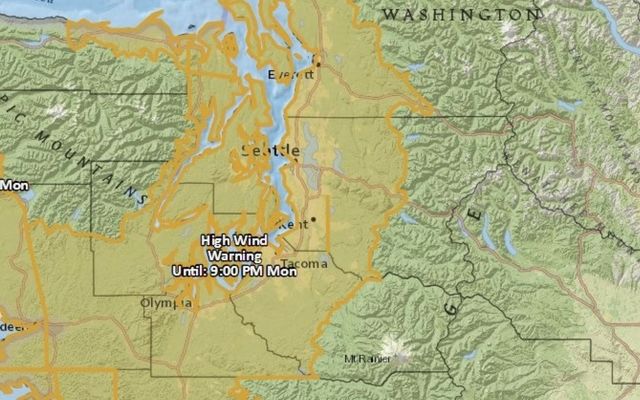 High winds struck Bellevue on Monday, Nov. 13. This account includes updates made that day and the day following.

11 a.m. Tuesday, Nov. 14:  City crews are still addressing downed trees and limbs in Bellevue this Tuesday morning. They are anticipating that storm-related cleanup of vegetation will continue for the rest of the week.  

8:30 a.m. Tuesday, Nov. 14: Southeast 22nd Street is closed from 145th Place to 148th Avenue due to a tree down in power lines. Please avoid the area until clear.
Also, Puget Sound Energy reports that crews worked through the night and made substantial progress in restoring power to customers impacted by yesterday's damaging winds. There are approximately 200 PSE customers in South King County without power. PSE estimates power will be restored by 5 p.m. Tuesday.
9:15 p.m. Monday, Nov. 13: The high wind warning has expired for our area. However, there is the possibility of wind gusts in the elevated sections of the city through midnight. After midnight, the weather forecast is calling for moderate wind and rain, turning to scattered showers with some heavy at times. As the system moves out of the area, Bellevue is expected to experience light showers and calmer winds throughout the day Tuesday.

7:30 p.m. Monday, Nov. 13: The high wind warning remains in effect until 9 o'clock Monday night. Winds will continue to be from 25 to 35 mph with gusts up to 60 mph, easing to 15 to 30 mph with gusts to 50 mph by later Monday evening.

According to Puget Sound Energy's outage map, an estimated 3,250 Bellevue customers are without power at this time.

There are multiple trees down throughout the city, blocking roads. Watch for wind-blown branches and other debris in the road. The city thanks the public for their patience as crews work to safely remove these downed trees and fallen tree limbs.

Also, the public is reminded to not drive over or under downed power lines. Stay away (more than 30 feet) from downed lines. If power goes out, do not operate motor equipment like generators inside garages or homes.

Treat dark signalized intersections as four-way stops.

Only call 911 for life threatening emergencies.

To report downed trees or other hazards in the roadway, call the Operations and Maintenance Support Line at 425-452-7840.

Report power outages to Puget Sound Energy (PSE) online or by calling PSE at 1-888-225-5773. Check the latest information on reported outages through PSE's Outage Map.

8:45 a.m. Monday, Nov. 13: A high wind warning has been issued by the National Weather Service for Bellevue from this morning (Nov. 13) beginning at 7:47 a.m., and ending at 9 p.m.

Wind speeds are expected to be 25-40 mph with gusts up to 60-65 mph. Winds will pick up late this morning and continue through early this evening.

Potential impacts include localized tree damage, power outages, and potential impacts to the afternoon and evening commute. Drivers and pedestrians should travel with extra caution.
Be prepared: Information is available at Emergency Preparedness. Preparedness tips are also available at Take Winter by Storm.

Call Puget Sound Energy at 1-888-225-5773 to report a power outage; you can also report it online and check PSE's outage map;

When driving, if the power is out and traffic signals are not working, treat the intersection as a four-way stop.
For emergency information and tips, check Extreme Weather Response and the city's Twitter page.