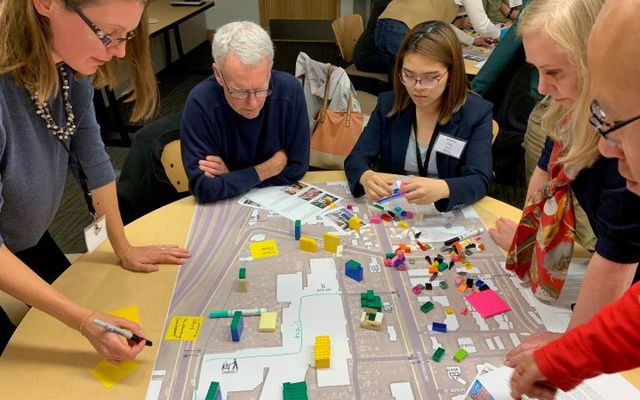 Applications open for 10-week course beginning Sept. 28
After two years of Zoom learning, Bellevue Essentials returns to in-person learning in 2022! 
The Bellevue Essentials civic engagement program strives to welcome cohorts made up of members of the public who are demographically representative of Bellevue's diverse community. The course started a decade ago and is designed for people interested in gaining skills and knowledge around how city government works and how to effectively be involved. The cohort gathers 35 engaged participants committed to the future of Bellevue and to serving their community.
Course participants will get to work with City Council members, city staff and leadership as they learn about the past, present and future of Bellevue through presentations, interactive experiences and site tours. Participants should live or work in Bellevue and must attend at least eight of 10 sessions to graduate.
Three information sessions are held in June to share more about program goals and outcomes. Attendance at the information sessions is not required to apply for the course, but they offer a clear and helpful picture of what Bellevue Essentials is all about!
Class meets Wednesday evenings, Sept. 28 – Dec. 7. Tuition is $150 and fee waivers are available to those with financial need. Applications are due 5 p.m., July 27.  
A brochure, meeting dates and further information on the course, including an easy application for the 2022 class, are available at Bellevue Essentials.  
You can also check out a video introduction to the Bellevue Essentials experience.
To reserve a space at one of the information meetings or to receive a hard-copy brochure, contact jellenhorn@bellevuewa.gov or 425 452 5372.