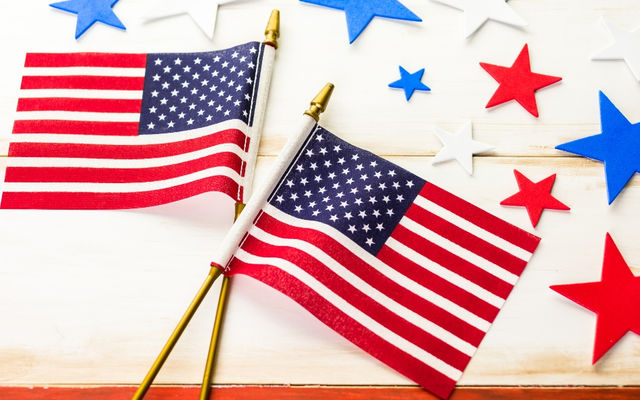 The challenges of 2020 have meant finding creative ways to celebrate special occasions such as birthdays and graduations. As we approach Independence Day with public fireworks displays being canceled, keep that creativity going. Private fireworks in Bellevue are still illegal, and their use carries a $1,000 fine. 
The National Fire Protection Association suggests the following safe activities to celebrate the nation's birthday:
Glow sticks, fun for all ages 
Noise makers, from the party store or homemade 
Outdoor movie night. Set up a screen and projector. 
Red, white and blue silly string 
Patriotic craft with the family 
Birthday party for the U.S., complete with a cake
Police officers and firefighters will again conduct fireworks emphasis patrols throughout the city on Saturday, July 4. The MyBellevue app or web portal to easily report illegal fireworks was very successful in reducing 911 calls last year and is now active.
In a video, Bellevue Fire Marshal Ken Carlson discusses the dangers of illegal fireworks, the penalties, how to report them without calling 911 and "Respect the Ban" signs you can post on your lawn.
Fireworks, when used incorrectly, can cause great harm to us, our pets and our communities. According to the National Fire Protection Association, fireworks started an estimated 19,500 fires in 2018 and sent approximately 19,500 people, over 35% of them children under the age of 15, to emergency rooms. 
Fireworks have been illegal in Bellevue since 1994. Nonetheless, the city routinely receives complaints about the use of fireworks throughout the year, particularly around Independence Day. 
The best way to protect you and your loved ones is to not use fireworks. Please spread the word that fireworks are illegal in Bellevue. You can "host" a yard sign (call 425-452-6872 to request one).