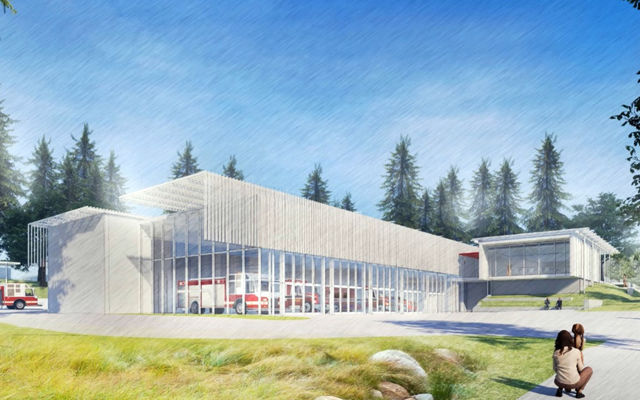 As part of a virtual design open house for Fire Station 10, residents can take a seven-minute video tour of the proposed station's design and provide feedback in a survey. The station will be built on the 1200 block of 112th Avenue Northeast, with construction slated to begin next year.
The open house will be active for two weeks, through Monday, July 6. It follows an introduction to the fire station held at City Hall in January. The video shows the initial design for the station, to be a two-story, approximately 20,000-25,000 -foot building with three drive-through bays for fire trucks and engines.
Fire Station 10 will directly serve residents in Northwest Bellevue, downtown and BelRed, improving response times for fire and medical emergencies in those areas. The growing number of high-rise structures in downtown and BelRed make "vertical response time" part of the equation.
Participants in the open house will be asked to take a short survey, defining their priorities and giving general comments on the station's design. The conditional use permit process will follow this summer with additional opportunity for public comment.
For questions, please email firestation10@bellevuewa.gov. 
Published on 06/24/2020