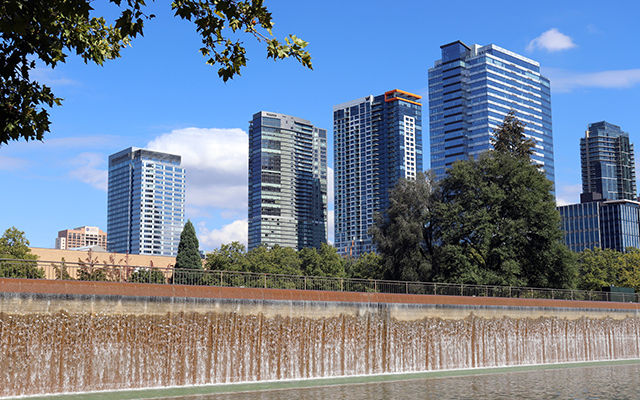 City provides virtual opportunities for environmental engagement
Today is the 50th annual celebration of Earth Day. The recognition started in 1970 as a collective effort of diverse groups united by the goal of ensuring the future of our planet.
Bellevue will receive Tree City USA status for the 29th year through the National Arbor Day Foundation and the City's Growth Award for the 27th consecutive year.   
"We cherish our healthy urban ecosystems, our many green spaces and our reputation as a city in a park," said Mayor Lynne Robinson. "As we celebrate the mission of Earth Day, Bellevue's Environmental Stewardship Initiative is one important way we are working to ensure a better future for our environment and our community."
While the city won't be sponsoring in-person gatherings this year to dig in and take environmental action, there are opportunities to gather in virtual spaces or even at home to celebrate so individuals can renew their awareness and appreciation for the environment.
Residents are invited to participate in a virtual town hall on Thursday, April 23, at 11:30 a.m. to learn more about the city's Environmental Stewardship Plan and discuss how the work will continue through the current COVID-19 situation. People can register for the call.
The Utilities Outreach Team, in partnership with the Bellevue School District, created "Green Genius" activity guides for grades K-5 and 6-12 that provide students and families with ideas for things they can make, do and practice at home to reduce, reuse and recycle. 
Earlier this week, the city, in collaboration with Bellevue College, hosted "Climate Anxiety – Staying Engaged Without Getting Overwhelmed," a virtual talk with guest speaker Dr. Jennifer Atkinson of the University of Washington Bothell. Participants discussed ways to channel their concerns into positive action. More information is available on the city's Engaging Bellevue site.