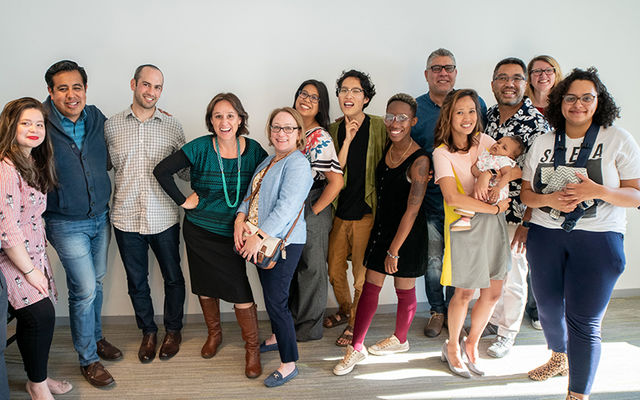 Grant applications now accepted for Regional Census Fund
Organizations across King County are invited to apply for a grant between $5,000 and $20,000 for 2020 Census outreach, education and questionnaire assistance in historically undercounted communities. Applications will be accepted through Wednesday, Oct. 16.
The grants are offered through the Regional Census Fund, a partnership between the Seattle Foundation, King County, Seattle, Bellevue, Kirkland and Redmond. With money from the fund – administered by the Seattle Foundation – organizations can  support a robust and accurate census throughout King County. You can review the request for proposal guidelines under Seattle Foundation's Current Grant Opportunities page. A total of $450,000 will be available.
The Regional Census Fund supports organizations seeking to organize, inform, activate and assist residents in historically underrepresented communities who may be undercounted in the census. 
Public information sessions about this grant opportunity will be held in the following areas:
East King County: Tuesday, Sept. 24, noon-1 p.m. at Kirkland City Hall (123 Fifth Ave., Kirkland) in partnership with the cities of Kirkland, Redmond, Bellevue and the East King County Communities Count Committee
Seattle: Friday, Sept. 27, 10 a.m.-12:30 p.m. at Urban League Seattle (105 14th Ave., Seattle)
Seattle: Wednesday, Oct. 2, 6-7 p.m. Location TBD
North King County: Date and time TBD at Kenmore City Hall (18120 68th Ave. NE, Kenmore) in partnership with the Kenmore Complete Count Committee
Interested partners are encouraged to share the grant opportunity with their networks and encourage organizations that may qualify to apply.
Please email Bao-Tram Do for questions regarding eligibility, details and funding criteria. Grants will be announced and distributed in December.
Published on 09/24/2019