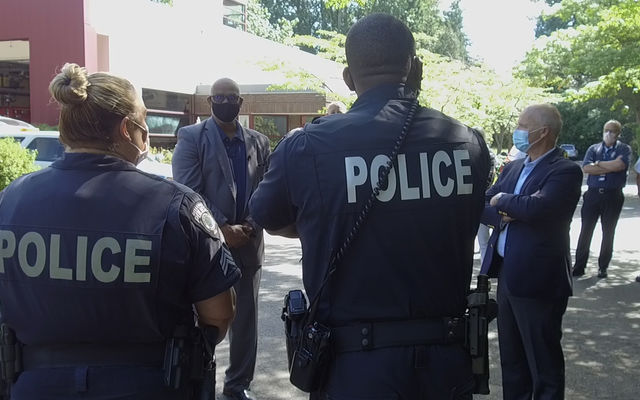 On the July Lake to Lake, meet a cardiac arrest survivor saved by Bellevue police. Also,
Learn about the city's recent actions to support our ongoing commitment to diversity;
Meet neighbors who helped Bellevue businesses clean up downtown; and
Meet Bellevue Fire's  new addition.
Lake to Lake is produced by Bellevue Television and is available on channel 21 and on the
BTV YouTube channel
. For more information, email BTV@BellevueWA.gov.