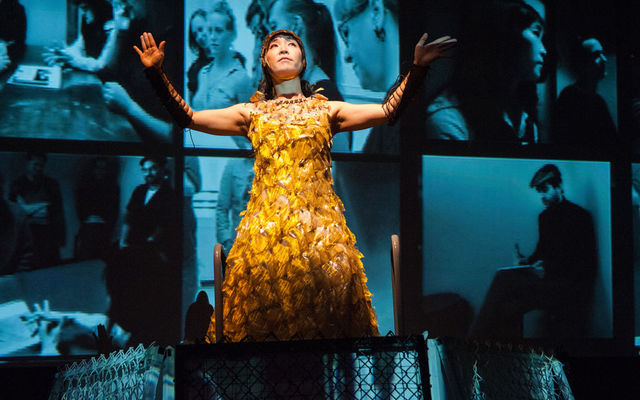 Art, music and food downtown
Bellwether, the reimagined annual arts festival, will bring visual art, music and talks from 50+ artists to downtown Bellevue Sept. 13-22. 
Artwork and events, all free and open to the public, will be at the Bellevue Arts Museum, Bellevue Connection, City Hall, Doxa Church and Meydenbauer Center Theatre. A public opening celebration will be at BAM on Friday, Sept. 13, 6:30-9:30 p.m. Other highlights include the Soul Selections Showcase at Meydenbauer on Sept. 14, a pop-up art market at BAM on Sept. 14 and 21, and a reception and performance at City Hall on Sept. 21. 
The theme for Bellwether 2019 is "Taking Root." As Washington's largest "minority-majority" city, Bellevue is a place where people from communities all over the world have chosen to take root. But what does it mean to put down roots, to blend and merge cultures, to find oneself? Bellwether 2019 explores this theme through all art forms – from large-scale concerts to intimate talks and culinary events. 
For the first time, Bellwether is organized by a team of curators: John Boylan, Michelle de la Vega, Janet Galore, SassyBlack, Ellen Ito, Elisheba Johnson, Angelina Villalobos, Anthony White and Jonathan Zwickel. Seattle artist trio SuttonBeresCuller, who curated last year's Bellwether, is providing overall creative direction. 
"This exciting shift offers new ways of looking at the history and future of the city from diverse perspectives," said Ben Beres of SuttonBeresCuller.
From 1992 to 2016, the City of Bellevue hosted a biennial sculpture exhibition, which evolved as a catalyst for Bellevue's growing art scene and the Grand Connection pedestrian corridor being developed through downtown. The event became an annual arts festival last year, encompassing a wide range of arts and culture. 
The city produces Bellwether in collaboration with Bellevue's arts community, with guidance from the city's Arts Commission. Event partners are: the Bellevue Arts Museum, the Bellevue Downtown Association, Madison Marquette, Meydenbauer Center Theatre and Onni Group. 
More information about Bellwether, including a schedule of all events, is available at bellwetherartsweek.org.
Published on 08/26/2019