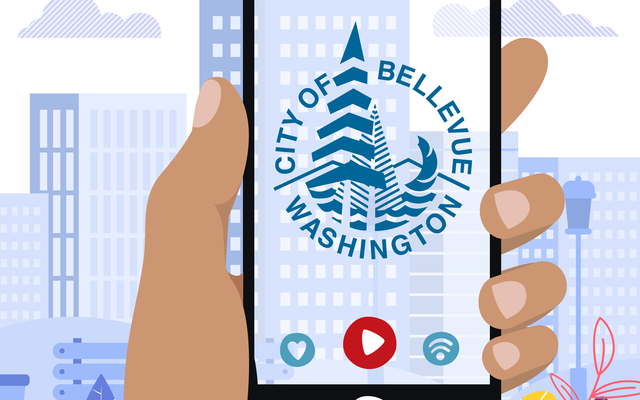 Great Bellevue Scavenger Hunt Oct. 2-30
Health guidelines and physical distancing due to COVID-19 have kept many people closer to home and looking for fun things to do while staying safe. The Great Bellevue Scavenger Hunt checks those boxes and launches Oct. 2. Anyone can register now to prepare to take part in the game that expands your horizons, gives you practical skills and offers safe ways to explore Bellevue for all ages.
The Great Bellevue Scavenger Hunt is a virtual game played on a mobile device using the free Goose Chase app. The game gives families and friends a safe and fun way to enjoy time together by sharing challenges and exploring in and around your home, neighborhood and the city of Bellevue! Participants will also get a chance to win prizes.
Participants can get the app and register for the game now. You'll receive a notification when the game officially begins with the first challenge on Oct. 2 at 8 a.m. The Great Bellevue Scavenger Hunt runs through Oct. 30 at 10 p.m., and players can join the game any time during the game period.
During each day of the hunt, a set of missions will be released. Teams earn points by answering trivia questions or taking pictures and videos to complete missions. Missions will vary but may include: 
visiting local parks for nature hunts, 
sharing your favorite local takeout meal, 
showing off something special about your neighborhood,
enjoying Bellevue's "core" values through fitness activities, 
preparing for emergencies with fun drills,
getting savvy with safer cleaning practices and non-toxic cleaning tips, 
becoming a zero-waste hero through personal challenges and recycling prowess,  
fighting the war on food waste with kitchen challenges, and  
activities for your pets – even your furry loved ones can participate in missions!
To participate: 
Download the free GooseChase app from any app store on your mobile device. A shareable flyer also has direct links to download the app.
Create an account or log in as a guest. Only one account is needed per team. 
Enter the game code COBFUN or search for "The Great Bellevue Scavenger Hunt." 
Select or create your team. Teams can have a single member or multiple people.
Once in the app, you will sign a safety waiver to participate in the game.
All the activities can be accomplished safely within Washington's Safe Start guidelines. The top scoring players or teams will be entered into a raffle to win city merchandise. Good luck scavenger hunters and have fun!