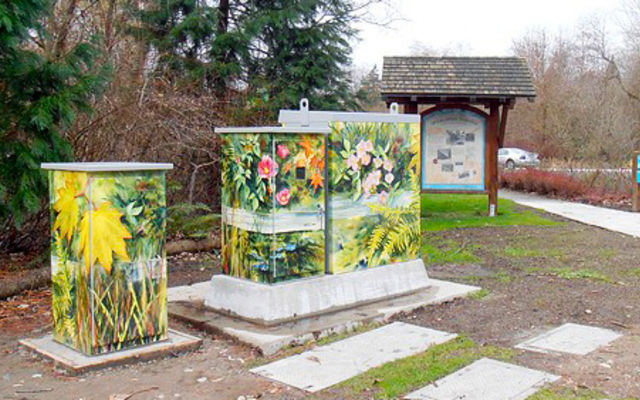 The City of Bellevue is looking for Eastside artists to design artworks for utility and signal boxes. This opportunity is open to all visual artists living on the Eastside, working in any medium that can be digitally reproduced on a two-dimensional vinyl wrap. 
The deadline to apply is March 3. The call for artists and the Eastside Artist Roster with which applicants must be registered are at Utility Box Wraps. 
Selected artists will receive a stipend ranging from $750 to $4,000 to create artwork for Bellevue's first arts district in BelRed. 
All questions should be directed to Manette Stamm (425-452-4064, mstamm@bellevuewa.gov). 
Published on 02/05/2021