Header Image

Kelsey Creek Farm's annual Farm Fair is one of the longest-running events hosted by the City of Bellevue. For over 40 years, this event has provided unique farm experiences for families and community members.
In this age of the fast disappearing small family farm, Kelsey Creek Farm offers a unique opportunity for community members to learn about the history of farming and to see live animals in person.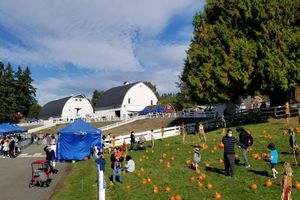 Event Details
Date: October 7, 2023 11 a.m.-4 p.m.
Parking: On site parking is limited to accessible parking only. Shuttles available from Wilburton Park and Ride and Bannerwood Sports Park.
Pets: No pets allowed in the barnyard.
No ATM on site. 
Activities
Tractor pulled wagon rides by the Northwest Vintage Iron Tractor Club
Heritage demonstrations in the Fraser Cabin by the Eastside Heritage Center
Off-the-vine pumpkin patch
Farm animal interactions
Pony rides
Children's crafts and activities in the Country Lane Play Area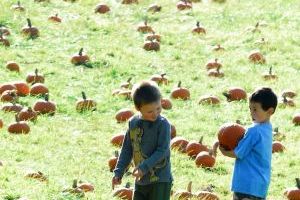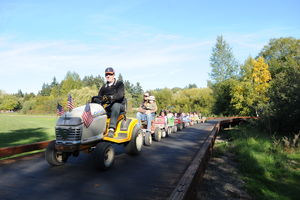 Sponsorships
Sponsorships can unlock limitless promotional opportunities within the fast growing and diverse Bellevue community. Connect with Bellevue-area residents, maximize visibility, take advantage of the opportunity for face to face interactions with potential customers and employees, and help support beloved community events. 
For sponsorship packages and customizable opportunities, email Stacy Stenslie. 
Volunteer
Assist staff with event set up, running children's activity booths, and other event tasks at our annual Farm Fair event. Volunteers gain experience working with children, build teamwork skills, and will earn community service hours for school. 
Ages: 14+
Time: 9:30 a.m.-5:30 p.m.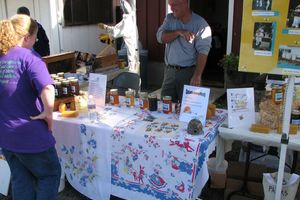 Vendors
Kelsey Creek Farm Fair draws around 4,000 visitors each year. Our event visitors are primarily young families who live in and around Bellevue. If you are interested in vending or performing at the Farm Fair, email Stacy Stenslie.