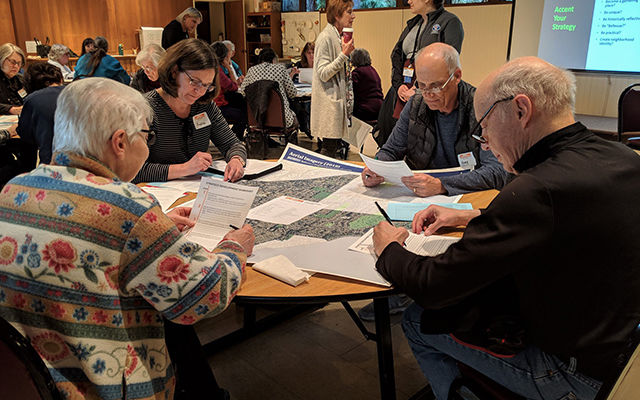 Nearly 100 residents of the Northeast and Northwest Bellevue neighborhood areas suggested strategies to improve their neighborhoods at interactive workshops in March.
Residents can check out their comments and continue the conversation at EngagingBellevue.com.
The workshops continued the Great Neighborhoods planning effort launched last year, in which residents in those neighborhood areas identified opportunities and issues for where they live. Now planners are working with residents to develop strategies that address local priorities such as the tree canopy or neighborhood character.
The strategies identified in the workshops will be refined with the community and ultimately included in new neighborhood area plans. The plans – which will be part of the city's Comprehensive Plan – will help ensure Bellevue's neighborhoods can adapt to changing needs while preserving their distinct character.
In addition to workshops, the city is working with residents and stakeholders through EngagingBellevue.com, which allows people to submit ideas and vote for ones from others that they like. The top suggestions from the workshops were posted on the site.
Published on 03/21/2019