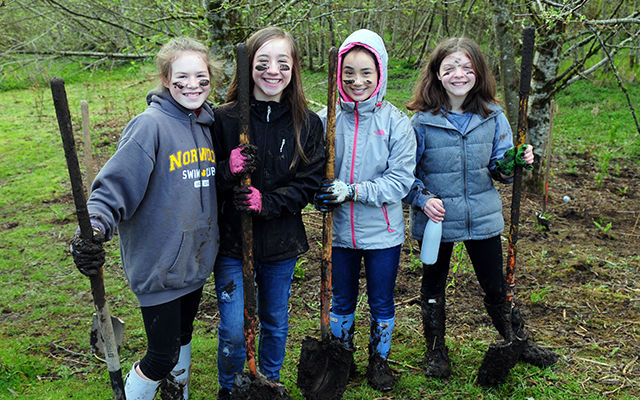 A record 450 volunteers are expected to plant trees and shrubs at Bellevue's annual Arbor Day-Earth Day on Saturday, April 20. A family celebration featuring ecology demonstrations will be 11 a.m.-1:30 p.m. at Lewis Creek Park, 5808 Lakemont Blvd. SE.

The event will mark the city's 28th year of recognition as a "Tree City USA" by the Arbor Day Foundation.

A ceremonial tree planting will take place at 11:30 a.m., with a presentation of colors by VFW Post 2995 and recognition of volunteers, both groups and individuals.

Local environmental organizations will host free activities and ecology demonstrations for participants of all ages after the ceremony, followed by a prize drawing. Activities will focus on wildlife, stream bugs, native plants and local birds. The first 100 households are invited to plant a drop-in tree.

In the morning, volunteers will work on restoration projects in the park. In the late 1800s, logging and farming changed the landscape of the area that would eventually become Lewis Creek Park. Volunteers are working to restore the land to a more natural state.

Bellevue's nearly 1.5 million trees provide health, environmental and economic benefits. More information about the city's tree preservation efforts can be found at bellevuewa.gov/trees.
Published on 04/17/2019