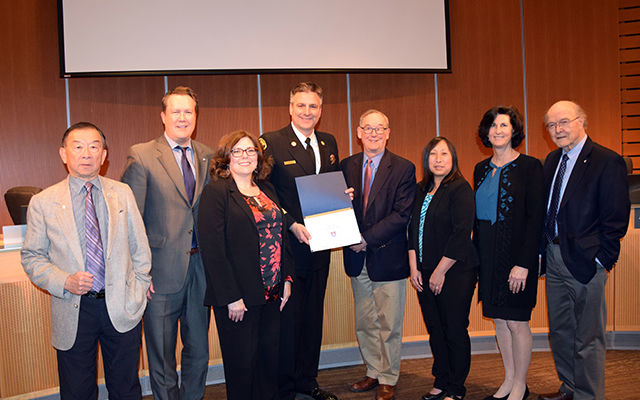 The city is on schedule to implement its affordable housing strategy, adding 2,500 units of affordable housing in 10 years, the City Council learned Monday. After an update on the city's affordable housing strategy, councilmembers discussed ways to possibly add even more units.

Since adoption of the strategy in June 2017, affordable housing tools have helped add 226 affordable housing units in Bellevue, with 35 more in the pipeline, according to Community Development representatives. When all of the actions in the strategy are in place, the annual number of new units will steadily rise, staff noted.

Staff presented the affordable housing strategy update in response to a request from Deputy Mayor Lynne Robinson. In addition to giving a count of how many affordable units have been added, staff showed how many are near East Link station locations (152), and the work program for implementing the remaining actions in the strategy.

The affordable housing strategy, a council priority, is intended to improve affordable housing opportunities throughout Bellevue. Having affordable places to live for people of all income levels sustains Bellevue's livability and economic vitality. All councilmembers expressed support for the progress so far.

Several commented that there might be ways to add even more affordable housing units in Bellevue, given that demand has only increased since the strategy was adopted. Specifically, councilmembers discussed expanding affordable housing tools to other parts of the city, particularly near frequent transit. Regional affordable housing goals and Microsoft's $500 million initiative to address affordable housing were also referenced.

Community Development staff will come back to the council on an unspecified date later this year. More details about Monday's presentation are available in the meeting materials.
Fire chief receives impressive credential
The council honored Fire Chief Jay Hagen Monday for earning the designation "Chief Fire Officer" from the Center for Public Safety Excellence. Only 1,344 out of the 29,000 chief officers in the nation's fire departments – less than 5 percent – have received the credential.
To earn the CFO credential, Chief Hagen underwent a peer review of his experience, education, professional development, community involvement and technical competence. He took over the Bellevue Fire Department last year after 30 years with the Seattle department, where he was a deputy chief.

In a brief statement, Chief Hagen said his position with the Bellevue department, considered one of the most advanced in the country, was key to him receiving this credential. Details are included in the management brief.
Published on 03/06/2019