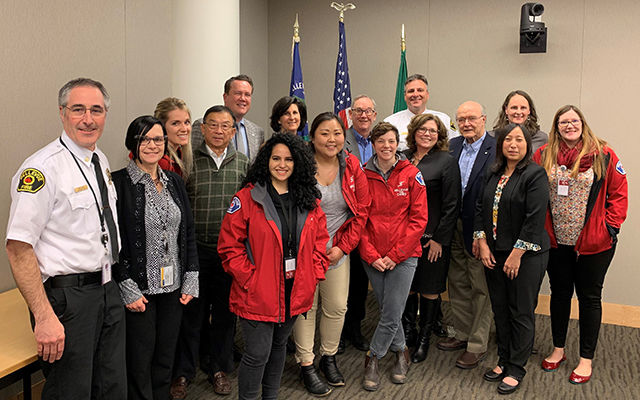 On Monday, the City Council received a progress update on the East Link light rail project. Highlights included current and upcoming activities in Bellevue, project mitigation and community outreach.
Sound Transit and city staff also provided an overview of mitigation such as traffic controls in south Bellevue and wetland enhancements near Mercer Slough and Kelsey Creek. All work to offset the impacts of the project are spelled out in a Memorandum of Understanding between the agencies.
Recent construction milestones are:
Completion of tunnel excavation work under 110th Avenue Northeast;
Significant progress on the South Bellevue station and parking garage on Bellevue Way Southeast; and
Upcoming completion of the elevated guideways.
After the summary, councilmembers thanked residents for their patience during construction.
Additional background on East Link can be found in the agenda packet materials. Residents can also learn more about the major project at SoundTransit.org/EastLink.
Fire CARES team recognized
Later, the council was updated on services provided by Bellevue Fire's CARES (Citizen Advocates for Referral and Education Services program, which connects 9-1-1 callers with resources and services.
Bellevue has operated the CARES program since 2012. Over the past three years, referrals to the program have nearly tripled.
During the recent snow event, CARES professional staff partnered with local pharmacies and Overlake Hospital Medical Center to deliver critical prescriptions and other necessities to housebound residents. The effort also extended to people who are experiencing homelessness.
In addition to serving residents, the program trains masters-level social work students. The students form a team of advocates that respond to the needs of some of Bellevue's most vulnerable residents, as identified by fire crews and police during a 9-1-1 response.
More information on CARES can be found in the
agenda packet materials
and at Fire CARES.
Published on 02/28/2019